Escape Room The Game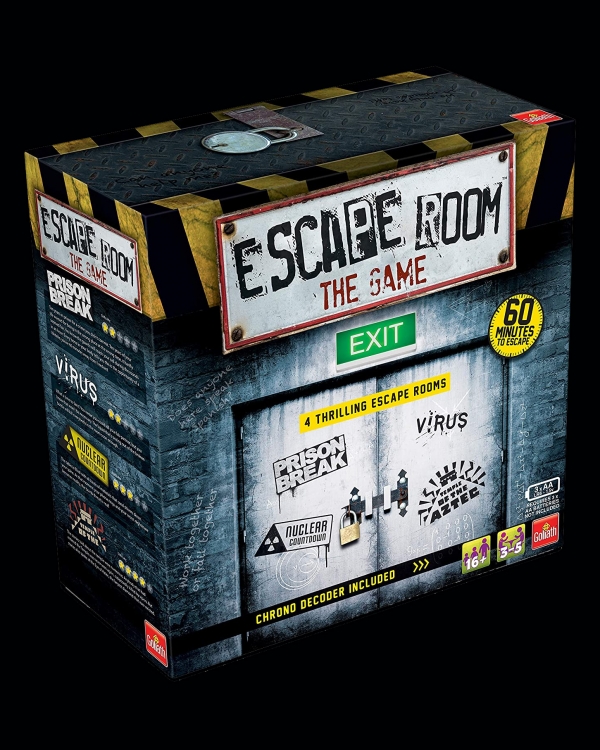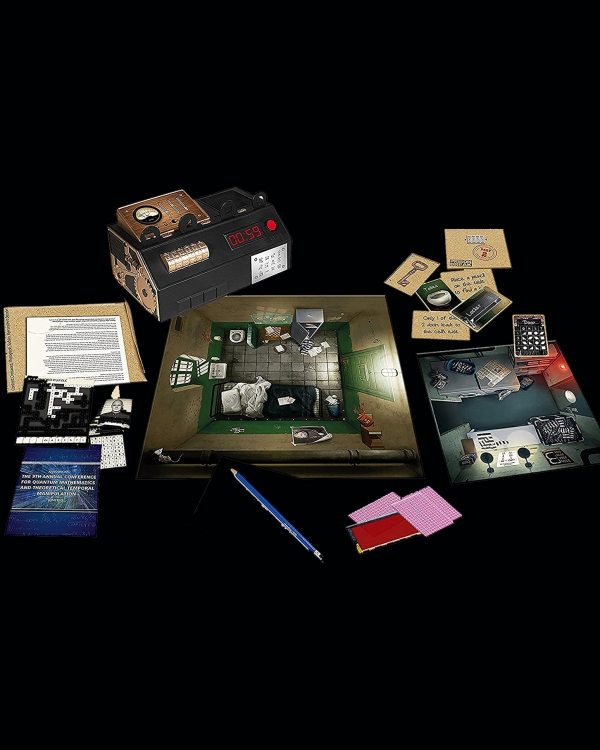 Escape Room The Game
Can you Keep your cool under pressure?
Feel the thrill and enjoy the mystery of an Escape Room in your own home.
In this challenging and unpredictable game, you have to work together to solve puzzles and find hidden clues. It's always a race against the clock; you only have 60 minutes to escape. The Chrono Decoder counts down from 60 to 0 minutes; it helps create the atmosphere and allows you to take hints.
In this game, you win together or lose together. Each player must excel and do their part. Teamwork is the magic word in solving all the riddles and puzzles in time. If you've never played an Escape Room before be ready for a whole new experience, you can't imagine how fast 60 minutes will pass in the heat of the moment.
3 Thrilling Escapes; Prison Break, Virus and Nuclear Countdown
Are you ready for the ultimate challenge?
Ages - 16+
Players - 3-5
Play Time - up to 1 hour
Contents - 1x Electronic Chrono decoder, 1x hint card decoder, 16x keys, 32x hint cards, 4x adventure packs & instruction sheet
£29.99
Delivery
Items will be sent within 24 hours via 2nd class Royal Mail.
If you would like a custom order please email us at info@escapismchester.co.uk
We can ship internationally however this will be at a higher cost please email us for details.
Please double check your order that the address is correct, if you need to change shipping details please contact us as soon as possible.
Returns and Refund Policy
We accept returns of physical items within 28 days of purchasing. Any orders over 28 days are not eligible for a return or refund.
Items must be unopened and in their original packaging, we cannot accept items that have been opened.
To arrange a return please send a picture of the item with a reason to info@escapismchester.co.uk
What if my item is faulty or damaged?
If your item arrives faulty or damaged please email us with details.
Refunds
Refunds can take up to 7 working days to appear back on your card depending on card provider once processed.