Escape Tales - Children of Wyrmwood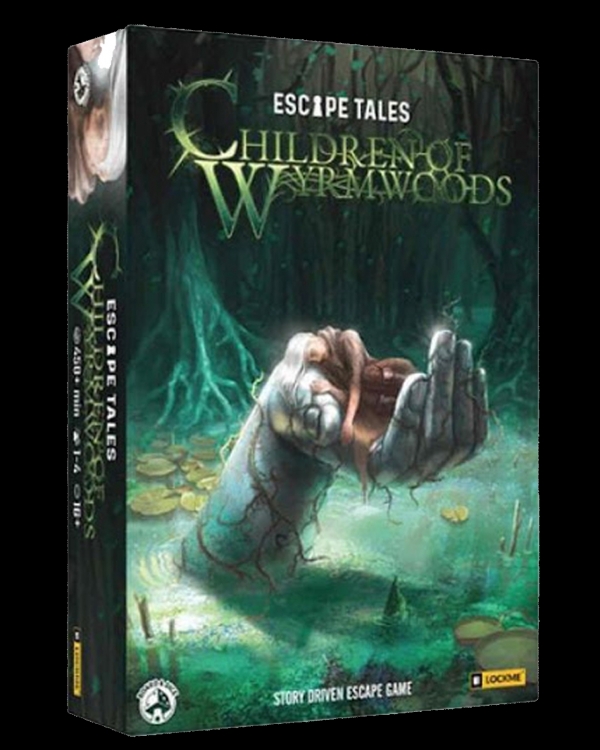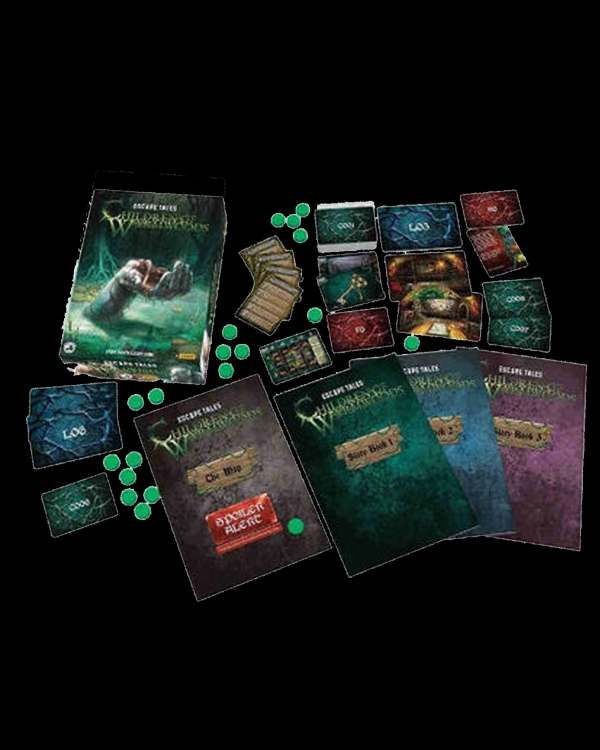 Escape Tales: Children of Wyrmwoods is a story driven escae room in card game form, with immersive exploration, no limits when solving puzzles, and a collection of tough choices that will captivate and draw you deeply into a riveting story set in a dark and mysterious world.
Your name is Gilbert, and you have spent your whole life in a small town, its walls surrounded b an unsettling, aggressive, and dark wilderness. The woods outside the city walls are home to Wyrmvines, hybrids of plants and animals fused into a deadly abomination by a long forgotten, blasphemous sorcery.
The town is safe... for the time being. However, you find little joy here, as you are a man with no family, no home, and no place in the world. All you have is what happiness you share with Sevilia - the only person that sees you as more than a homless wretch.
Yet, powers you know little about plot to claim the smallest measure of comfort which destiny has not yet taken away from you. For what lies beyond the town walls calls upon you and tugs at the strings of your life in ways both subtle and irresistable. Your time draws near. Be ready!
Ages - 16+
Players - 1-4
Play Time 450+ Minutes
Contents - 187 Game Cards, 16 Location Cards, 8 Focus Cards, 8 Rest Cards, 4 Player Aid Cards, 36 Action Token, 1 Map, 3 Story Books, 1 Rulebook, Mobile App
£28.99
Delivery
Items will be sent within 24 hours via 2nd class Royal Mail.
If you would like a custom order please email us at info@escapismchester.co.uk
We can ship internationally however this will be at a higher cost please email us for details.
Please double check your order that the address is correct, if you need to change shipping details please contact us as soon as possible.
Returns and Refund Policy
We accept returns of physical items within 28 days of purchasing. Any orders over 28 days are not eligible for a return or refund.
Items must be unopened and in their original packaging, we cannot accept items that have been opened.
To arrange a return please send a picture of the item with a reason to info@escapismchester.co.uk
What if my item is faulty or damaged?
If your item arrives faulty or damaged please email us with details.
Refunds
Refunds can take up to 7 working days to appear back on your card depending on card provider once processed.