Decktective: Bloody-Red Roses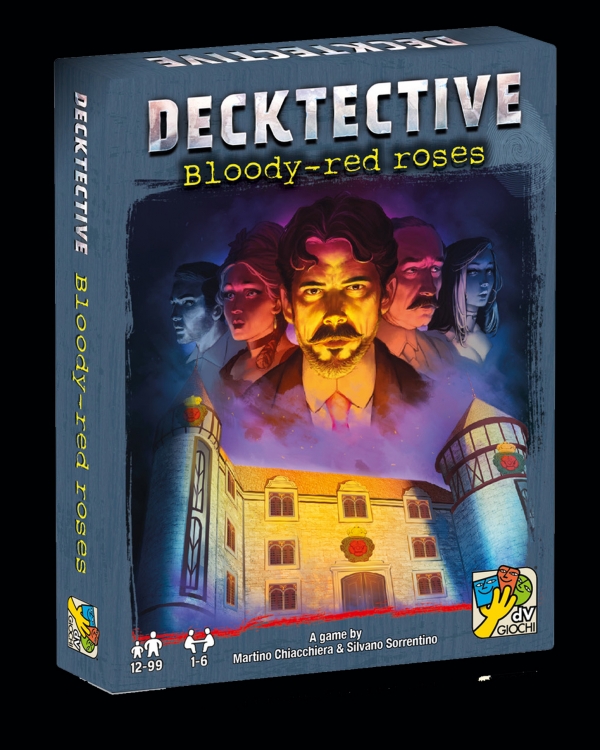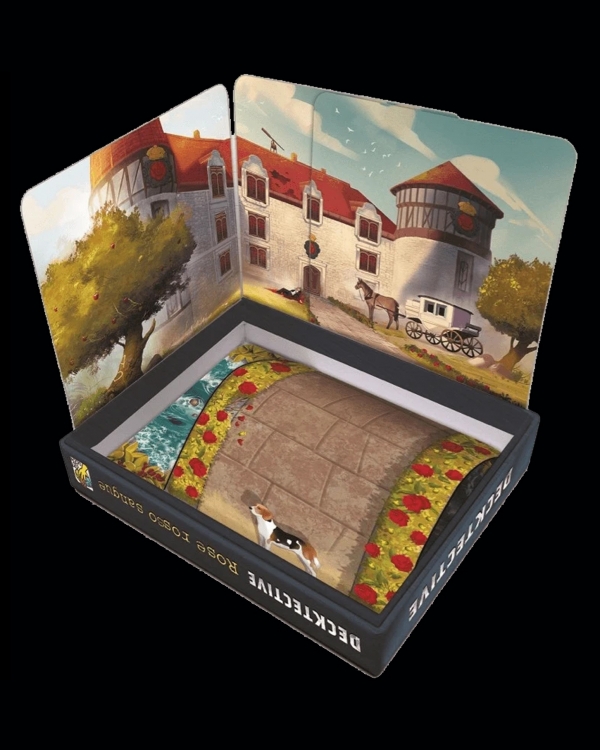 Decktective: Bloody-Red Roses is a co-operative investigation game, featuring a 3D crime scene. Players must solve a mysterious case. They play their cards to share information, discard cards that they think will lead them the wrong way, discuss the clues they find with the other players, make hypotheses and deductions to find the solution! At the end of the game, players must answer several questions: Each correct answer is worth points. The more points they get, the better their outcome.
The noise of a carriage breaks the silence surrounding the Tudor mansion. The Duke Edward York, just arrived, makes a gruesome discovery: count Ferdinand Tudor lies lifeless next to a bush of bloody roses. What has happened? Is it a tragic accident or a brutal crime?
Collect the clues: a broken pocket watch, an astrology manual, the winning ticket of a horse race...
Ages - 12-99
Players - 1-6
Play Time - up to 1 hour
Contents - 50 Extra Large Cards, 7 coloured clips
£11.99
Delivery
Items will be sent within 24 hours via 2nd class Royal Mail.
If you would like a custom order please email us at info@escapismchester.co.uk
We can ship internationally however this will be at a higher cost please email us for details.
Please double check your order that the address is correct, if you need to change shipping details please contact us as soon as possible.
Returns and Refund Policy
We accept returns of physical items within 28 days of purchasing. Any orders over 28 days are not eligible for a return or refund.
Items must be unopened and in their original packaging, we cannot accept items that have been opened.
To arrange a return please send a picture of the item with a reason to info@escapismchester.co.uk
What if my item is faulty or damaged?
If your item arrives faulty or damaged please email us with details.
Refunds
Refunds can take up to 7 working days to appear back on your card depending on card provider once processed.