EXIT Puzzle - The Sacred Temple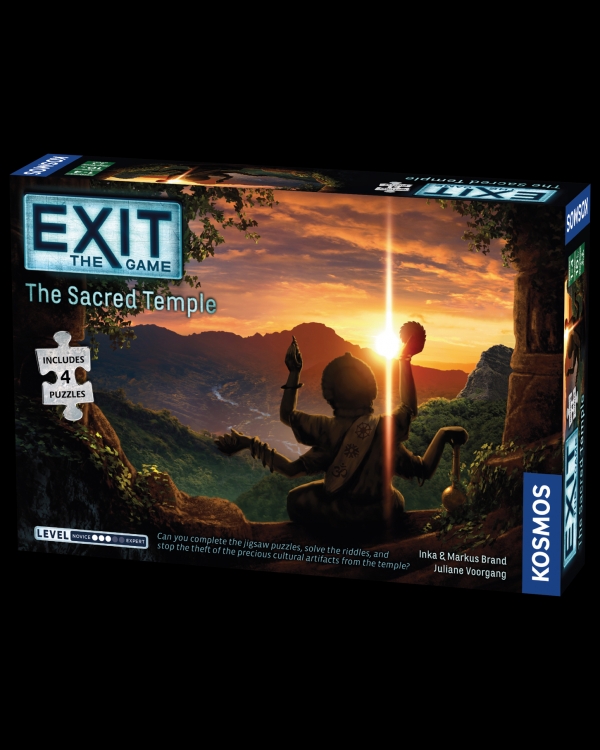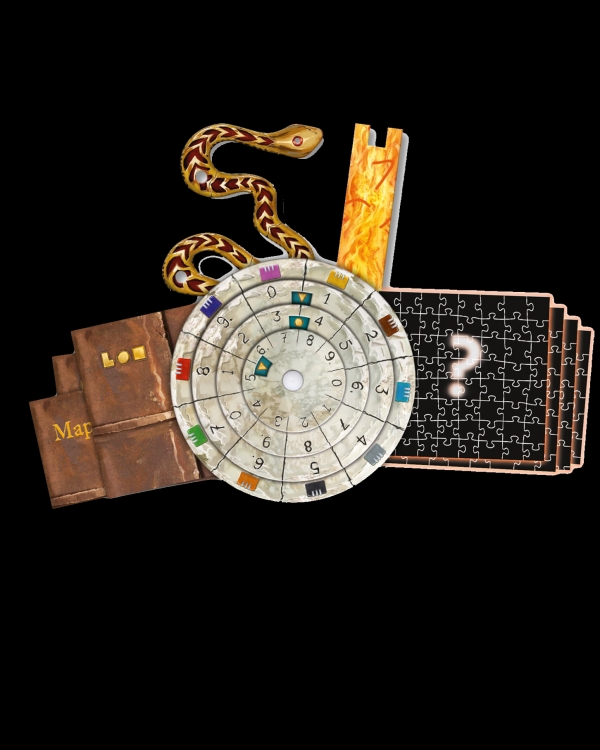 In EXIT: The Sacred Temple, you are racing through the jungle on a small island in the Indian Ocean, trying to save the professor and find the Sacred Temple before the treasure hunters do.
Only this time it's different because there are riddles within riddles hidden within puzzles. Like other EXITs before it, this game has no game board! But it also has no cards; instead, in this new addition to the EXIT series, there are four puzzles, which you will find during play and assemble one section at a time, one puzzle after another. Each puzzle creates an image that will show you what you need to find in the game and what each room looks like.
At the start of the game, all you have available to you are the puzzle bag and the decoder disk. But there are also strange items to be found within the game that may be used to help solve the riddles found in each of the puzzles.
The game ends when you have solved the last riddle and saved the Professor and the Temple!
The Sacred Temple - Crooked treasure hunters have broken into the office of your university's archaeology department! Your professor has disappeared without a trace - and so has a book with old records about a hidden temple. You must act quickly and chase down the criminals. Your pursuit will take you deep into a mysterious jungle on a small island. You must find the professor in time and save the revered treasures of the temple before they fall into the hands of the devious robbers!
Ages - 10+
Players - 1-4
Play Time - 2-3 Hours
Difficulty - 3/5
Contents - 4 Puzzles with 88 pieces each, 12 Riddle Documents, 3 Strange items, 1 Decoder Disk, 1 Rulebook
£20.00
Delivery
Items will be sent within 24 hours via 2nd class Royal Mail.
If you would like a custom order please email us at info@escapismchester.co.uk
We can ship internationally however this will be at a higher cost please email us for details.
Please double check your order that the address is correct, if you need to change shipping details please contact us as soon as possible.
Returns and Refund Policy
We accept returns of physical items within 28 days of purchasing. Any orders over 28 days are not eligible for a return or refund.
Items must be unopened and in their original packaging, we cannot accept items that have been opened.
To arrange a return please send a picture of the item with a reason to info@escapismchester.co.uk
What if my item is faulty or damaged?
If your item arrives faulty or damaged please email us with details.
Refunds
Refunds can take up to 7 working days to appear back on your card depending on card provider once processed.