Birthdays!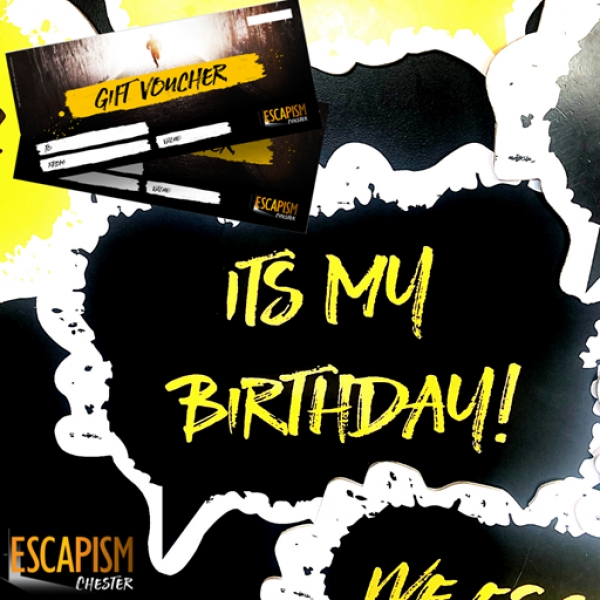 12/04/22
Some of the best presents are ones you can't wrap!
Are you struggling to find the best present for someone that is hard to buy for? Escapism Chester is here for you! Not only will we make your friends day, but we will also make yours! Our brilliant staff will take you on a journey from start to finish and put a smile on your face!
Five rooms, five themes. Whether it is a spooky experience you are after, a science lab, or even a graveyard. We will be able to direct you to the room that suits you best.
Not sure which room to pick?
You can purchase a gift voucher and they can pick which room they want!
Want it to be a surprise?
You can bring a present or cake before hand and we can hide it in the room for you!
Don't know where to go after?
Just ask our friendly staff for their brilliant recommendations there are plenty of places for food like The Botanist https://thebotanist.uk.com/ or drinks at Liquor and Co https://liquorand.co/
Should I book with Escapism Chester?
Yes!