Date Night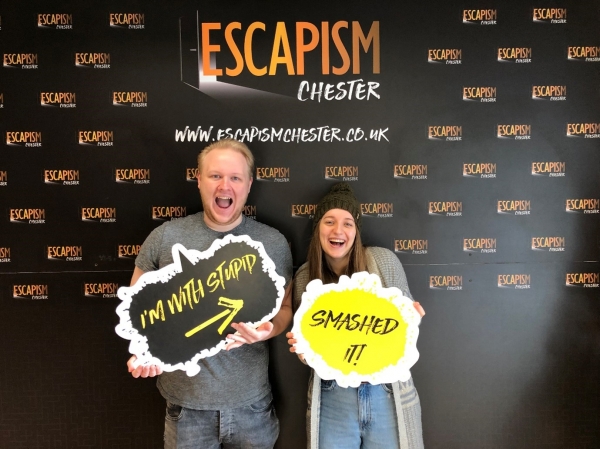 12/04/22
Are you looking for a new date night idea?
Whether it's your loved one's birthday, anniversary or just a simple day out together we are ready to send you on and adventure you will always remember. We've even had a few first dates which have led to a marriage proposal within the room!
If you both love doing puzzles together, going on adventures and having a laugh? This is the activity for you!
What's more romantic than being locked in a room together for an hour?
Once you have escaped you can celebrate with a lovely meal in one of the many amazing restaurants in Chester like Hickorys www.hickorys.co.uk
Soon you will be hooked and be that cool couple that does Escape rooms!