Team Building in Chester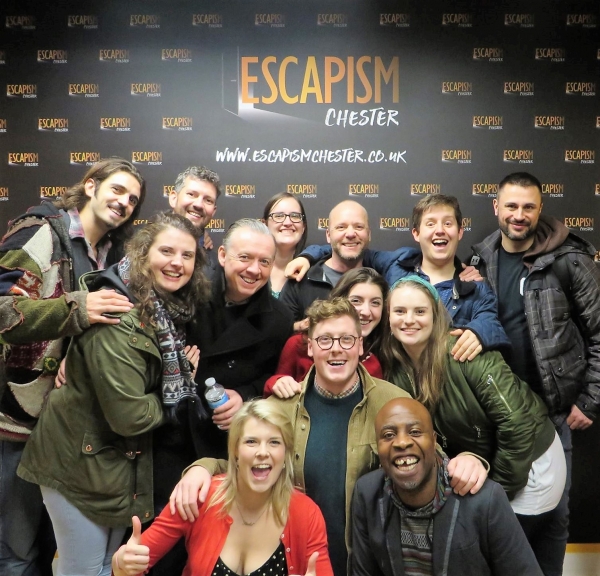 31/05/22
Are you and your team looking for the perfect team building activity in Chester?
Escapism Chester is the perfect place for any company to bring colleagues together.
Solve riddles, discover clues and find all the pieces of the puzzle as a team!
With 5 rooms ranging from 3 star to 5 star difficulty with different and exciting stories and themes there is something for everyone!
Our corporate bookings are usually quite large bookings and will be spread across many different rooms. This is the perfect opportunity to introduce a little friendly competition. It is great fun to see who will win! Win or lose the race your team will have a enjoy their journey in the rooms and hopefully will bond with each other. It is always great to see work parties where employees and bosses are joined together for a good laugh and a well-earned break from work.
Whether you are an expert escaper or brand new to it all we always make sure that we provide a brilliant experience and get everyone involved. And perhaps you will end up starting a new tradition with your colleagues!
If you are looking for the perfect company event this is the one to go for!
Boss of the year award goes to you!