Unlock - Epic Adventures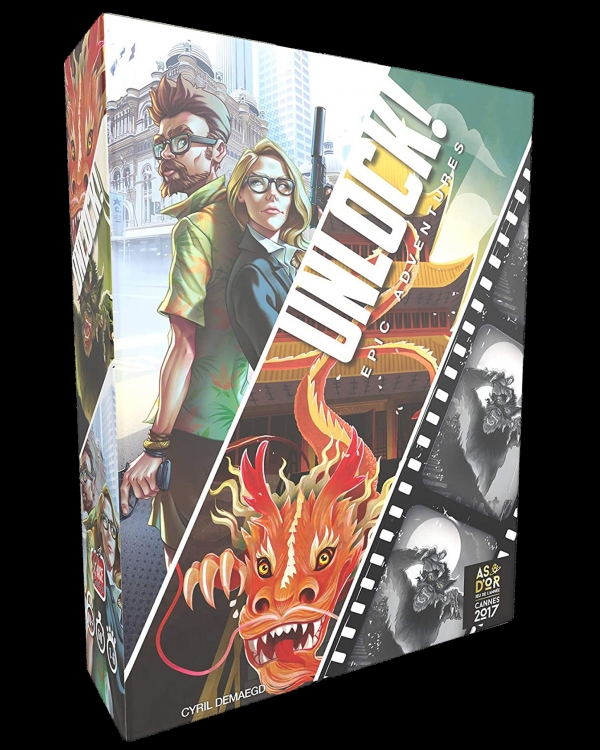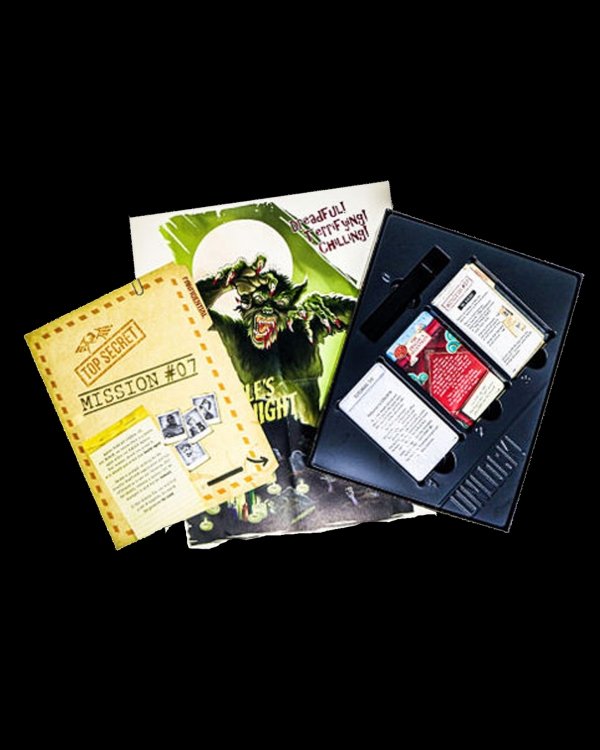 Three Adventures!
Unlock! is a series of cooperative card-based escape adventures for up to six players. Each Unlock! game consists of sixty cards depicting objects, maps, and puzzles that can be activated, solved, or combined in an effort to access other cards and areas. The free companion app tracks the time allotted to win the game, while also offering hints and unlocking new, and necessary, elements. When the players believe they have figured out the code to escape each adventure, they will input the number into the app and escape the danger, or lose even more time in finding the real sequence.
Each Unlock comes with three hair-raising adventures!
The Seventh Screening - Grab your popcorn! Tonight, the horror movie "The Werewolf's Final Night" premieres. Will you get through unharmed?
The Dragon's Seven Tests - The Gold Dragons temple welcomes every seven years new disciples. Be Worth of Master Li's teachings.
Misison #7 - EAGLE, the secret organization has been infilitrated. Agents, it's up to you to identify the mole!
Ages - 10+
Players - 1-6
Play Time - 60 Minutes per game
Contents - 1 Rulebook, 10 Card Tutorial, 3 Adventures, 2 Leaflets
£24.99
Delivery
Items will be sent within 24 hours via 2nd class Royal Mail.
If you would like a custom order please email us at info@escapismchester.co.uk
We can ship internationally however this will be at a higher cost please email us for details.
Please double check your order that the address is correct, if you need to change shipping details please contact us as soon as possible.
Returns and Refund Policy
We accept returns of physical items within 28 days of purchasing. Any orders over 28 days are not eligible for a return or refund.
Items must be unopened and in their original packaging, we cannot accept items that have been opened.
To arrange a return please send a picture of the item with a reason to info@escapismchester.co.uk
What if my item is faulty or damaged?
If your item arrives faulty or damaged please email us with details.
Refunds
Refunds can take up to 7 working days to appear back on your card depending on card provider once processed.