Unlock! Kids: Detective Adventures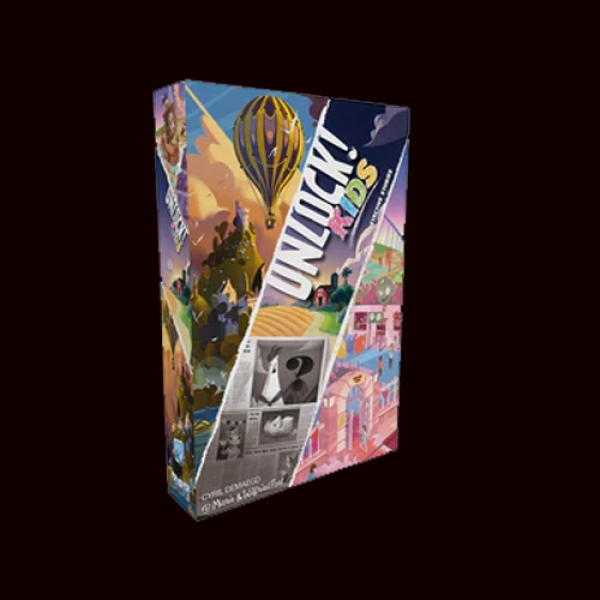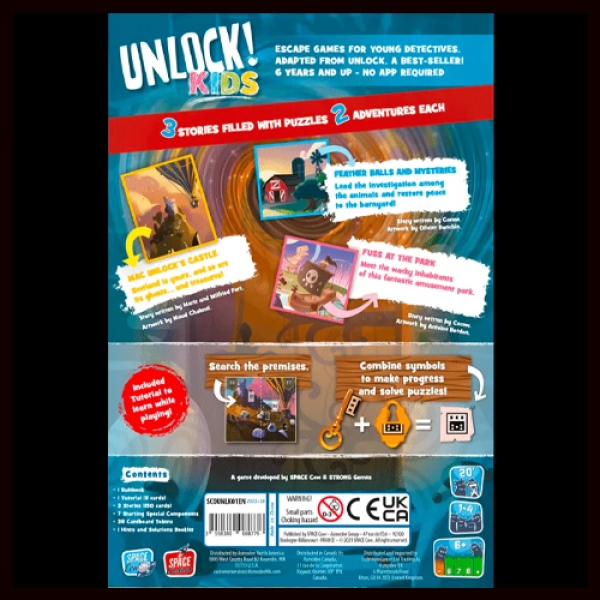 Three stories filled with puzzles with two adventures each!
Escape games for young detectives. Adapted from Unlock, a best-seller! 6 years and up - No app required! Included tutorial to learn while playing. Search the premises and combine symbols to make progress and solve puzzles!
Mac Unlock's Castle - Scotland is yours, and so are its ghosts... and treasure!
Feather Balls and Mysteries - Lead the investigation among the animals and restore peace to the barnyard!
Fuss at the Park - Meet the wacky inhabitants of this fantastic amusement park.
Ages - 6+
Players 1-4
Play Time - 20 Minutes per Game
£22.99
Delivery
Items will be sent within 24 hours via 2nd class Royal Mail.
If you would like a custom order please email us at info@escapismchester.co.uk
We can ship internationally however this will be at a higher cost please email us for details.
Please double check your order that the address is correct, if you need to change shipping details please contact us as soon as possible.
Returns and Refund Policy
We accept returns of physical items within 28 days of purchasing. Any orders over 28 days are not eligible for a return or refund.
Items must be unopened and in their original packaging, we cannot accept items that have been opened.
To arrange a return please send a picture of the item with a reason to info@escapismchester.co.uk
What if my item is faulty or damaged?
If your item arrives faulty or damaged please email us with details.
Refunds
Refunds can take up to 7 working days to appear back on your card depending on card provider once processed.