1. EXIT - Christmas Advent Calendar - The Mystery of The Ice Cave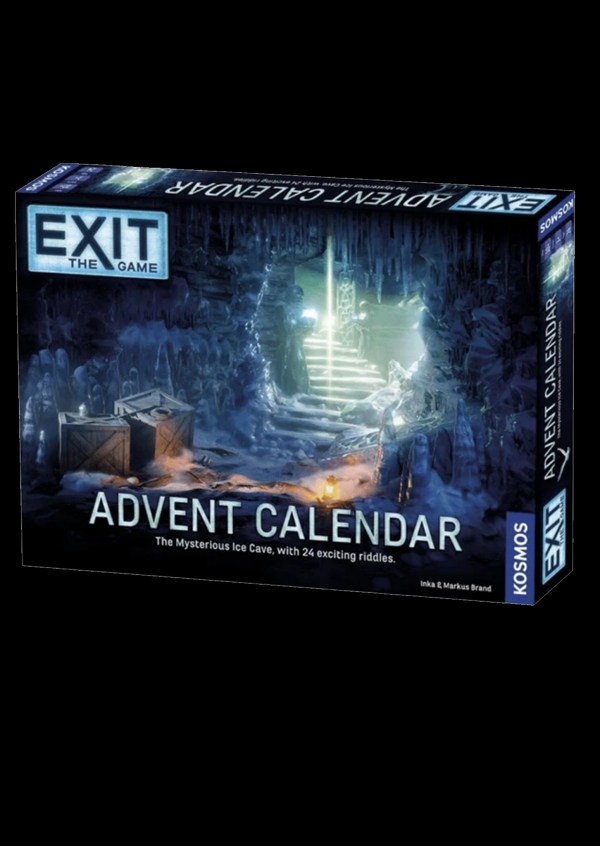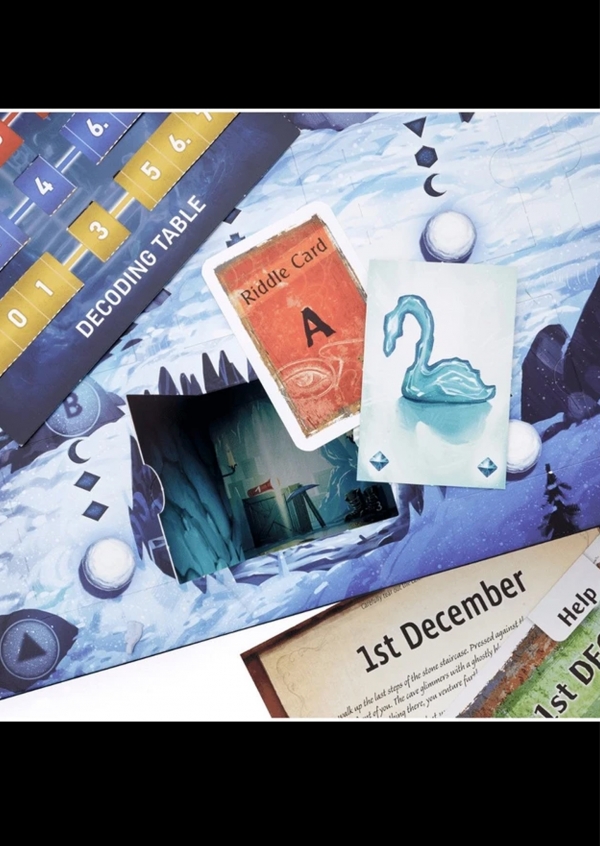 First batch sold out within 3 days so pre-order is recommended!
Limted stock.
This advent calendar is an Exit game and an adventure story in one!
Behind each door you will find a tiny 3D room containing an exciting puzzle, the solution of which, day by day, brings you closer to rescue. Only by solving all 24 riddles will you reveal the secret of the mysterious ice cavern and find the exit.
Your pre-Christmas ski trip hasn't gone as planned: Just as you are taking a break and enjoying the crystal-clear mountain air, you hear a noise and see a terrifying avalanche crashing down the mountain towards you. Your heart is in your throat, you hastily grab your seven things and race down the slope. With the last of your strength, you throw yourself into a niche in the rock as everything behind you is buried in snow. Your heart races and you pull yourself together. You can hardly believe it, but you are alive! Only then do you take a look around: is this some kind of cave?
Ages - 10+
Players - 1+
Play Time - 24 Days
Difficulty - 2/5
Contents - 1 Calendar with 24 doors, 35 riddle cards, 9 strange items, secret additional material, 1 story book, 1 help sheet with rule sheet, 3 decoding strips in the help book, 1 decoding table
£27.99
Delivery
Items will be sent within 24 hours via 2nd class Royal Mail.
If you would like a custom order please email us at info@escapismchester.co.uk
We can ship internationally however this will be at a higher cost please email us for details.
Please double check your order that the address is correct, if you need to change shipping details please contact us as soon as possible.
Returns and Refund Policy
We accept returns of physical items within 28 days of purchasing. Any orders over 28 days are not eligible for a return or refund.
Items must be unopened and in their original packaging, we cannot accept items that have been opened.
To arrange a return please send a picture of the item with a reason to info@escapismchester.co.uk
What if my item is faulty or damaged?
If your item arrives faulty or damaged please email us with details.
Refunds
Refunds can take up to 7 working days to appear back on your card depending on card provider once processed.