Escape From The Aliens In Outer Space - Ultimate Edition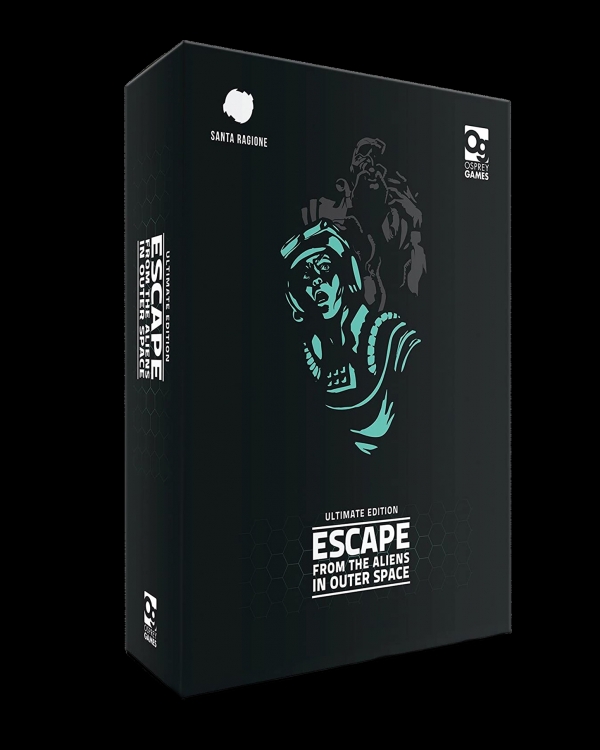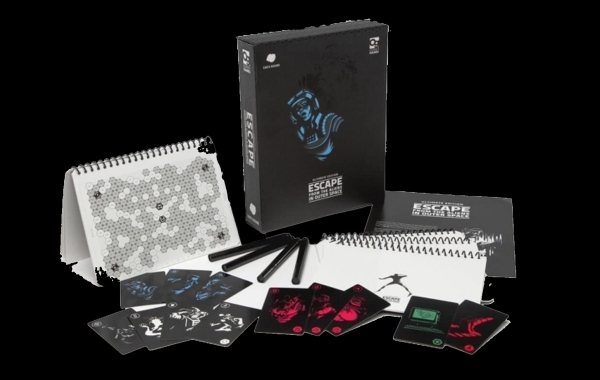 Escape from the Aliens in Outer Space is a game of strategy and bluff set on a badly damaged deep space research station. Each player's identity and position is kept secret: you will need to interpret the movements and behaviours of the other players to learn where, and what, they really are.
A mysterious alien plague has crept aboard the space station and is transforming the human crew into horrendous monsters! The remaining crewmen desperately try to save their lives by escaping from the derelict spaceship, but in the darkness the aliens are lurking... HUNGRY FOR HUMAN FLESH!
The Ultimate Edition of this critically acclaimed game features new rules and components, including unique reusable map books with 8 different game maps, variable character powers and over 90 cards.
Ages - 14+
Players - 2-8
Play Time - 20-45 minutes per game
Contents - 16 Character Cards, 5 Escape Pod Cards, 77 Dangerous Sector Cards, 17 Item Cards, 8 Reusable 18-Page Map Books, 8 Dry-Wipe Marker Pens, 2 Cleaning Cloths
£25.99
Delivery
Items will be sent within 24 hours via 2nd class Royal Mail.
If you would like a custom order please email us at info@escapismchester.co.uk
We can ship internationally however this will be at a higher cost please email us for details.
Please double check your order that the address is correct, if you need to change shipping details please contact us as soon as possible.
Returns and Refund Policy
We accept returns of physical items within 28 days of purchasing. Any orders over 28 days are not eligible for a return or refund.
Items must be unopened and in their original packaging, we cannot accept items that have been opened.
To arrange a return please send a picture of the item with a reason to info@escapismchester.co.uk
What if my item is faulty or damaged?
If your item arrives faulty or damaged please email us with details.
Refunds
Refunds can take up to 7 working days to appear back on your card depending on card provider once processed.