TRAPPED - Art Heist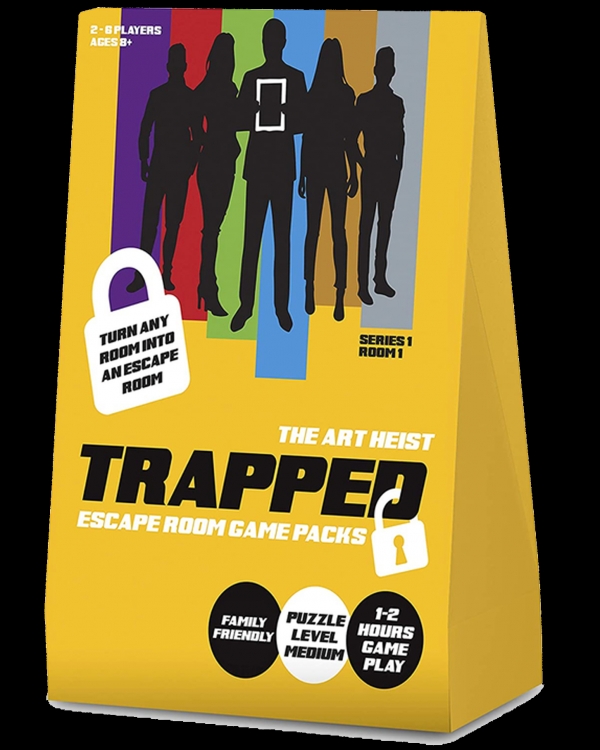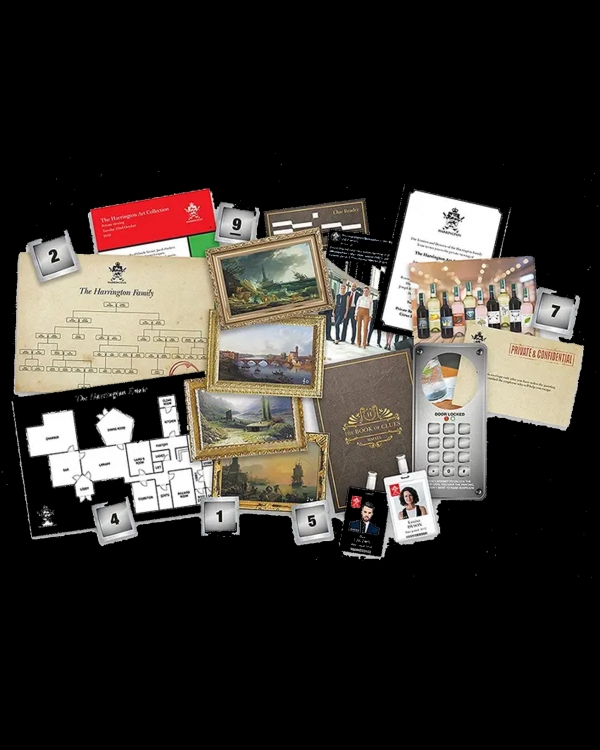 Every edition of Trapped gives you a unique escape-room adventure... Each pack contains everything you need to turn the place of your choice into an escape room. With clever clues to crack and perplexing puzzles to solve, all you need to add are the people to play... And the cunning to escape!
The Art Heist - Steal The Painting, Flee The Scene! The obscenely-rich Harrington family invites you to a display of their pricelss art collection. Upset that his family hoards the wealth and he's not getting his fair share, youngest son Charles asks your team to steal a painting... Fearing detection, Charles leaves only a series of coded clues to help you find the right artwork. But you're not alone! Charles has also convinved one of the staff to help you escape... Can you find the painting, steal it and flee the scene - all against the clock?
Ages - 8+
Players - 2-6
Play Time - 1-2 Hours
Difficulty - Medium
£12.99
Delivery
Items will be sent within 24 hours via 2nd class Royal Mail.
If you would like a custom order please email us at info@escapismchester.co.uk
We can ship internationally however this will be at a higher cost please email us for details.
Please double check your order that the address is correct, if you need to change shipping details please contact us as soon as possible.
Returns and Refund Policy
We accept returns of physical items within 28 days of purchasing. Any orders over 28 days are not eligible for a return or refund.
Items must be unopened and in their original packaging, we cannot accept items that have been opened.
To arrange a return please send a picture of the item with a reason to info@escapismchester.co.uk
What if my item is faulty or damaged?
If your item arrives faulty or damaged please email us with details.
Refunds
Refunds can take up to 7 working days to appear back on your card depending on card provider once processed.