EXIT - The Gate Between Worlds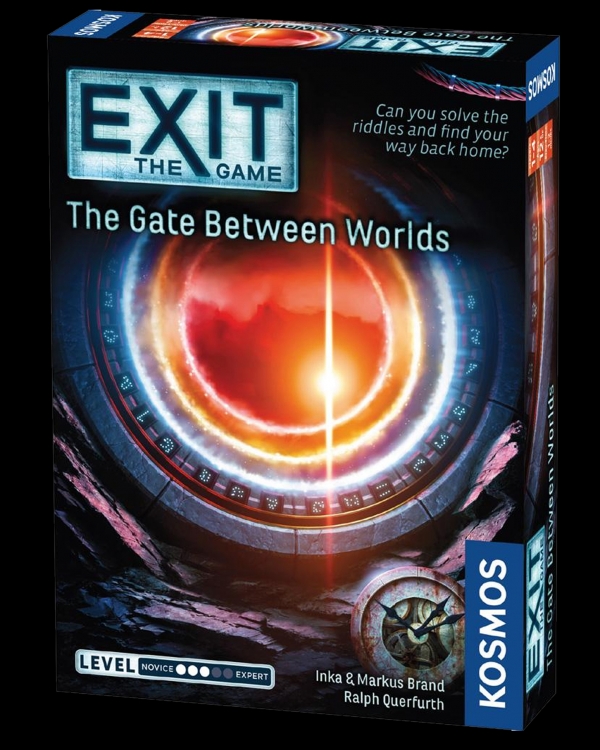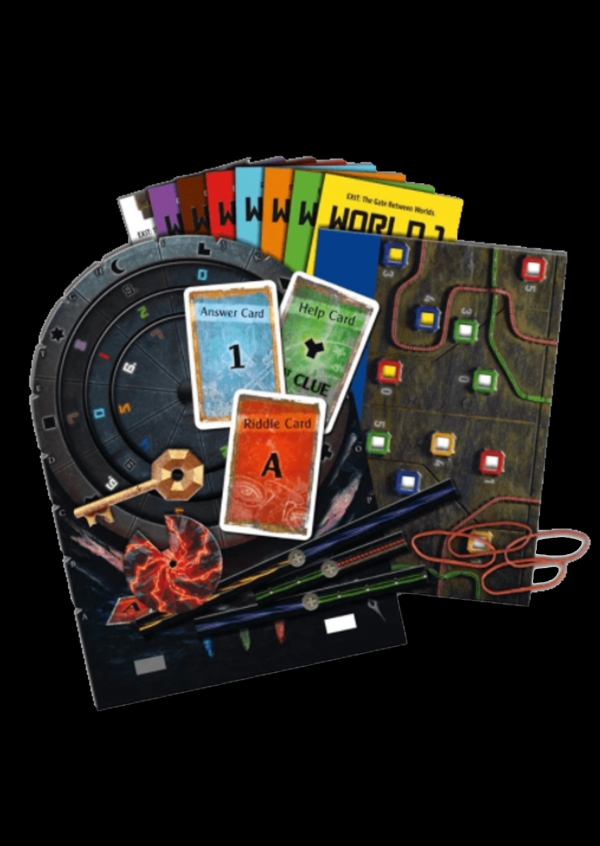 In each EXIT game, you must solve a series of riddles and puzzles in order to unlock doors and reveal new riddles. Each correct solution brings you to another riddle and eventually to freedom. The clock is ticking: You must solve all of the puzzles as fast as you can because the faster your team escapes the room and the fewer hints you use along the way, the more points you earn. Get ready to test your creative problem solving and logical thinking skills. Can you crack the codes and manage to escape?
You find an ancient map that leads you to a mysterious circular gate hidden inside a cave. The gate has cryptic markings and large metal rings that can be rotated. Can you figure out how to activate it? And where do you suppose it will take you once you do? Get ready to exit our planet, our galaxy, and even our reality.
Ages - 12+
Players - 1-4
Play Time 1-2 Hours
Difficulty - 4/5
Contents - 1 Decoder Disk, 2 Display feet, 61 Cards, 10 Strange Items, 8 Posters, 1 Rulebook
£13.50
Delivery
Items will be sent within 24 hours via 2nd class Royal Mail.
If you would like a custom order please email us at info@escapismchester.co.uk
We can ship internationally however this will be at a higher cost please email us for details.
Please double check your order that the address is correct, if you need to change shipping details please contact us as soon as possible.
Returns and Refund Policy
We accept returns of physical items within 28 days of purchasing. Any orders over 28 days are not eligible for a return or refund.
Items must be unopened and in their original packaging, we cannot accept items that have been opened.
To arrange a return please send a picture of the item with a reason to info@escapismchester.co.uk
What if my item is faulty or damaged?
If your item arrives faulty or damaged please email us with details.
Refunds
Refunds can take up to 7 working days to appear back on your card depending on card provider once processed.