The Shining Escape from The Overlook Hotel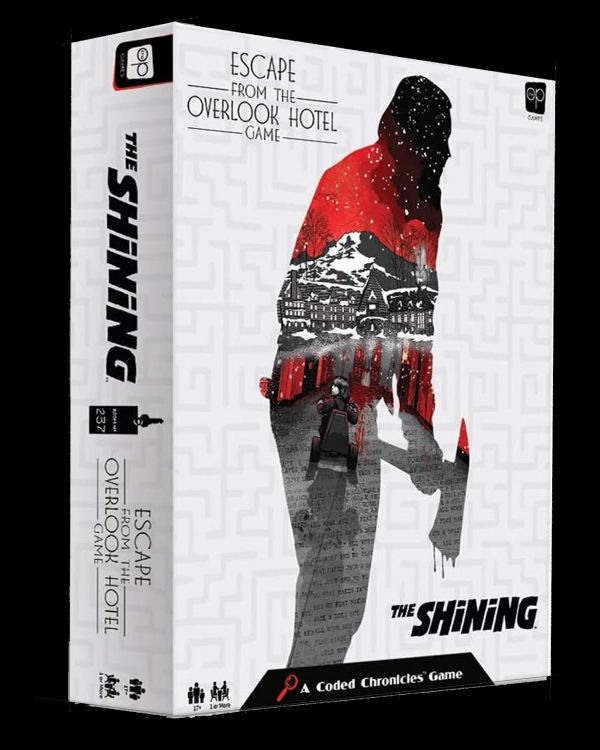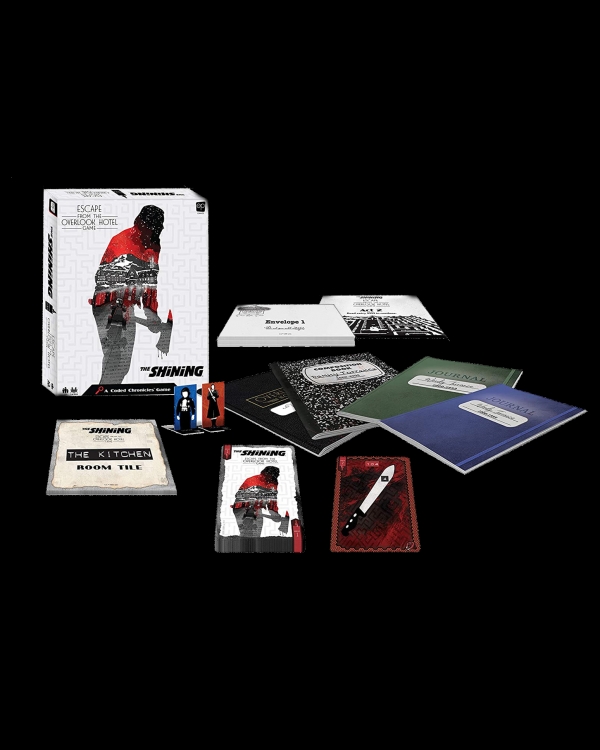 In Coded Chronicles, players use numbers depicted on various components to create codes in journals that provide clues to unlock 11 Envelopes full of ned puzzles and items to lead you out of the hotel. Using the shining will only help so much in this high anxiety one time game play experience.
The Shining Escape Escape From The Overlook Hotel Game - Avoid falling prey to Jack Torrance and the Overlook Hotel in this suspenseful Coded Chronicles game! You will be challenged to find a way out of the hotel alive bytaking on the roles of Wendy and Danny to uncover new clues and puzzles to escaps the madness of Jack and the Overlook Hotel in this cooperative escape room style game.
Ages - 17+
Players - 1-6
Difficulty - Hard
Contents - 4 Journals, 4 Room Tiles, 44 Clue Cards, 11 Secret Envelopes, 1 Act 2 Envelope, 2 Character Standees, 1 Hotel Guest Guide
£29.99
Delivery
Items will be sent within 24 hours via 2nd class Royal Mail.
If you would like a custom order please email us at info@escapismchester.co.uk
We can ship internationally however this will be at a higher cost please email us for details.
Please double check your order that the address is correct, if you need to change shipping details please contact us as soon as possible.
Returns and Refund Policy
We accept returns of physical items within 28 days of purchasing. Any orders over 28 days are not eligible for a return or refund.
Items must be unopened and in their original packaging, we cannot accept items that have been opened.
To arrange a return please send a picture of the item with a reason to info@escapismchester.co.uk
What if my item is faulty or damaged?
If your item arrives faulty or damaged please email us with details.
Refunds
Refunds can take up to 7 working days to appear back on your card depending on card provider once processed.