Adventure Games - The Volcanic Island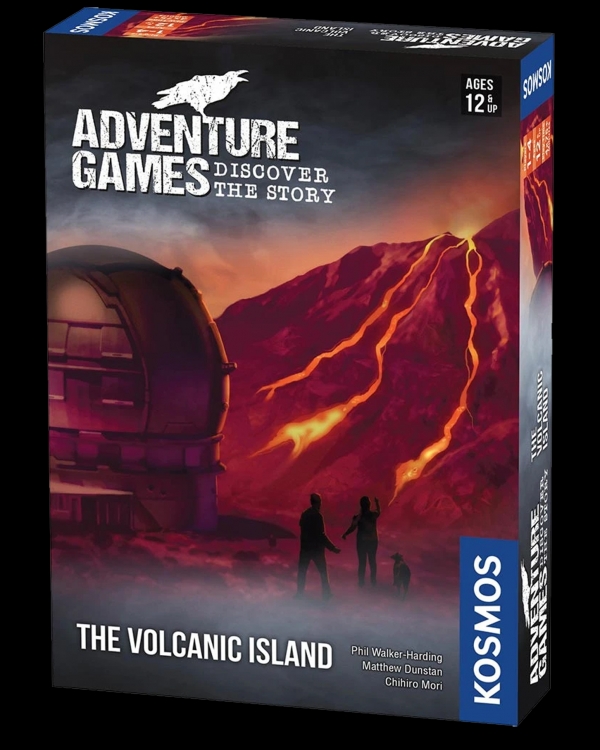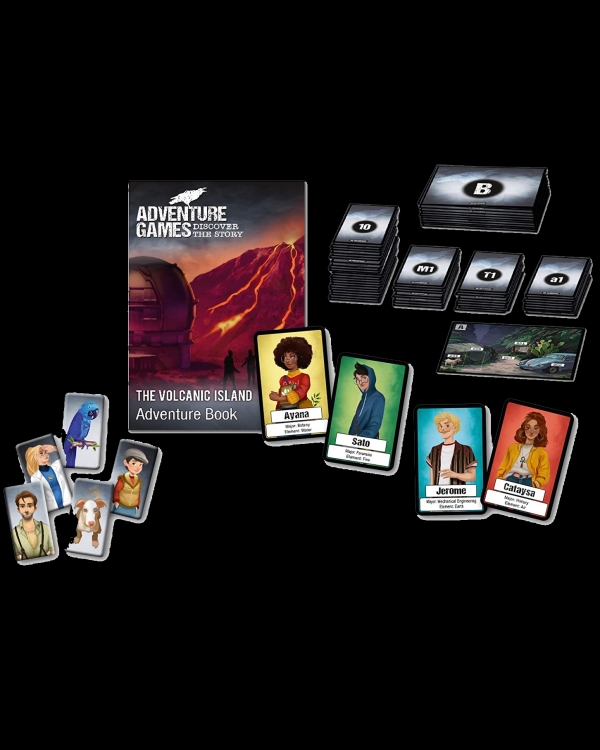 Explore places, combine items, and experience stories in Adventure Games, a series of co-operative games. In each of these titles, players are presented with a mysterious story that they must unravel over the course of play. Working together, players explore common areas, talk to people, look for clues, and combine various items to reveal the secret of the story. Depending on what decisions the players make, the course of history changes and there is no going back!
The Volcanic Island - In this cooperative game, you take on the role of four students traveling together on a remote and mysterious island. You are looking into some strange events that have been happening — incidents that the police believe are natural occurrences, things to be expected on a volcanic island such as this. But is everything really as normal as it seems? Or is there something else behind what is happening at the volcano? How the story ends is entirely up to you.
Ages - 12+
Players - 1-4
Play Time - 4 x 75+ Minutes
Contents - 120 Adventure Cards - 90 Numbered, 26 Other, 4 Character, 1 Adventure Book, 4 Character Figure Tokens, 34 Other Tokens, 4 Plastic Stands, 20 Location Cards
£14.50
Delivery
Items will be sent within 24 hours via 2nd class Royal Mail.
If you would like a custom order please email us at info@escapismchester.co.uk
We can ship internationally however this will be at a higher cost please email us for details.
Please double check your order that the address is correct, if you need to change shipping details please contact us as soon as possible.
Returns and Refund Policy
We accept returns of physical items within 28 days of purchasing. Any orders over 28 days are not eligible for a return or refund.
Items must be unopened and in their original packaging, we cannot accept items that have been opened.
To arrange a return please send a picture of the item with a reason to info@escapismchester.co.uk
What if my item is faulty or damaged?
If your item arrives faulty or damaged please email us with details.
Refunds
Refunds can take up to 7 working days to appear back on your card depending on card provider once processed.